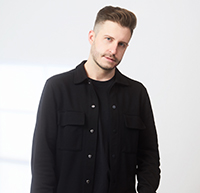 Evan Pavka
Biography
Evan Pavka is a writer and editor whose work explores the intersections of power, memory, gender, sexuality and the built environment.
He previously held editorial positions at Azure magazine, Inuit Art Quarterly and Canadian Art and has presented creative and scholarly work at the Art Gallery of Ontario, Museum of Contemporary Canadian Art and the KTH Royal Institute of Technology in Stockholm. In addition, his writings have appeared in Article, ArchDaily, ANInterior, Lunch, On Site Review, Pidgin, -SITE, The Architect's Newspaper, the special issue of Field Journal "Becoming a Feminist Architect" and the book Digital Fabrication in Interior Design: Body, Object, Enclosure, among others.
Academic Interests
History and theory of architecture and interiors.
Degrees and Certifications
Master of Architecture from McGill University
Bachelor of Interior Design from X University
Courses Taught
AIA 1610: Architectural Drafting and Perspective Drawing
AIA 4620: Interior Perspective and Illustration
AIA 41610: Interior Design Studio
Courses taught by Evan Pavka
Fall Term 2023 (future)
Winter Term 2023 (current)
Fall Term 2022
Winter Term 2022
Fall Term 2021